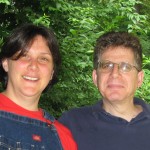 David Stearman, Chairperson
10116 Farmington Drive
703-642-2465
neighbor@cchca.org
---
A message from the VP of Neighbor-to-Neighbor, David Stearman.
The CCH Community Association is pleased to announce the formation of a new Special Committee, called "Neighbor-to-Neighbor." The purpose of this new committee is to help strengthen the bonds of connection between neighbors by encouraging neighbors to look out for each other and by matching residents in need with residents who want to help.
CCH is a diverse community, with residents who have lived here for decades and those who have just moved in. We have residents who range from young couples just starting families to seniors who have raised children and grandchildren here.
The other thing that distinguishes CCH is that we are more than just a collection of individual homeowners who happen to live in proximity to one another. We know and care about each other – and we help each other out. When the derecho roared through CCH this past summer, neighbors helped each other clear downed trees – lending chain saws and helping hands. When winter storms come, able-bodied neighbors clear driveways for those whose shoveling days are behind them. When a CCH resident suffers an illness or the loss of a loved one, neighbors are there to provide comfort and support.
That's where the new Neighbor-to-Neighbor Committee comes in. The committee serves as a focal point for these connections.
How does it work? CCH residents who have a need – assistance around the house (for a single project or on an ongoing basis), transportation to an appointment, support during an illness, etc. – can let the committee know what they need (and when). Residents who are willing to help can let us know what they are willing to do. The committee will then facilitate matches.
If you need assistance: Please provide your name, address, contact information (phone and/or e-mail), and a brief description of what you want help with to committee chair David Stearman (703-642-2465;wordmaven@hotmail.com). For example, "I need someone to shovel my driveway when it snows" or "I want to clear out the junk in my basement next weekend" or "I need a ride to a doctor's appointment next Thursday" or "I need someone to go shopping for me (or bring me meals) while I'm home with the flu." (If you need a professional contractor or other service provider, please check the CCHCA website:
http://www.cchca.org/index.php?c=contractors or http://www.cchca.org/index.php?c=Services.
If you want to help: Provide your name and contact information, along with any areas of assistance you are particularly interested in providing (or things you would prefer NOT to do), along with your availability. For example, "I am willing to shovel driveways," or "I can occasionally provide a few hours of manual labor around the house," or "I can drive someone to a doctor's appointment."
The committee will also act as a representative on behalf of the Association when CCH residents experience personal tragedy, such as the loss of a loved one. Anyone who has experienced a loss or knows of a neighbor who has is invited to contact the committee chair.
CCH is already one of the most "neighborly" communities in the area. Let's continue to strengthen the ties that bind us to each other.
David Stearman